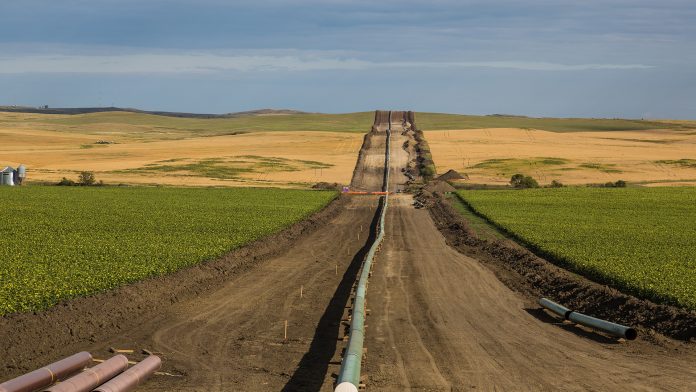 NORTH KINGSVILLE — In December of 2019, a group of elected officials, business leaders and construction workers gathered for the ribbon-cutting ceremony of a natural gas pipeline that runs from Meadville, Pa., to North Kingsville.
Construction on the Risberg Pipeline started in spring of 2019 and cost an estimated $86 million, according to the pipeline's website. The pipeline was built by RH energytrans.
"We have known for a long time that this part of Ohio was in need of natural gas supply to support not only existing businesses, but also new business opportunities," Oivind Risberg, owner and CEO of RH energytrans, said at the ribbon-cutting ceremony.
"I'm very happy that we spent the last few years 100-percent dedicated to get gas in here, because I got tired of listening to the need for natural gas supply when we have so much of it underneath us."